Who We Are
Metrix Painting is the culmination of over 25 years of experience as painting contractors in Colorado. Over those years we have assembled a team of professional painters that are the best in the industry.
At Metrix we are going to perform a job for you that's on time, on budget and simply the best you can receive, beautifying and protecting your home or business in the process.
Our Mission
To provide the highest level of quality in the painting industry while maintaining the best value for our client's money. Building relationships with our clients is our highest priority.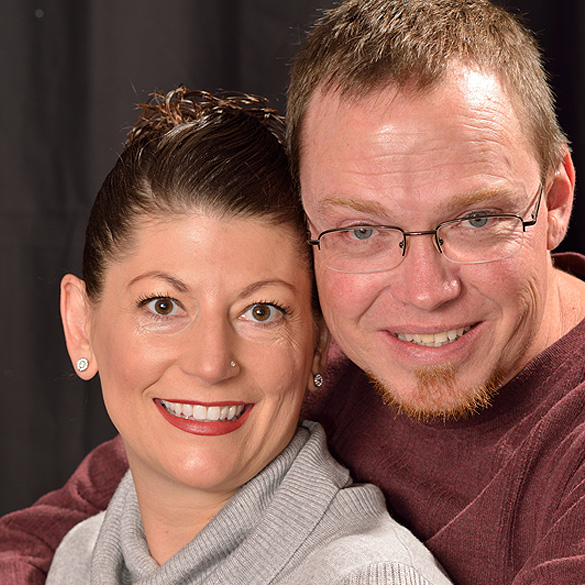 BRIAN ROSSON
Brian was born and raised in Lakewood, Colorado. He began his career in the painting industry in 1998. Over 25 years—through education, practical experience and sometimes mistakes—he and his partner, Jesse, have developed a superior system for painting. Teaching this system to people who have joined the team over the years has become the bedrock upon which Metrix was built. He says, "I cannot begin to describe the fulfilled feeling I get when I see a project come to completion and the client is thrilled with the finished product. It is a privilege to be a small part of making peoples spaces beautiful."  Brian is a member of The Ca$h Group, a Denver business leads group.   He and his wife Mojo still live in Lakewood, Colorado with their dog Daisy. They love traveling, time in the mountains and just playing in beautiful Colorado.
JESSE DAYTON
Jesse started his painting career over 25 years ago as "just a way to make a little money until I figured out what I really want to do". After just a few months working for another painting company and learning mostly what not to do, he decided he could do it better. He teamed up with his best friend Brian and "we were off to the races". Jesse & Brian have spent the last 25+ years growing and learning to love the challenges and rewards that come with running any business. "No matter how many times I see it," he says, "it still warms my heart to see the look on a client's face when they see their vision come to life with a job well done." It turns out that running a painting business is what he really wanted to do. Jesse is a Colorado native who loves to camp, play with Murphy his dog, cook for his wonderful girlfriend Suzanne and is an avid gardener. He is a member of the Community Connectors chapter of the leads group Business Network International (BNI) Connect.
SUZANNE DYSARD
Suzanne met Brian & Jesse when they painted the interior of her new home several years ago. She hired them again the next year to paint the exterior. After retiring from a corporate career in Sales Operations, Suzanne joined Metrix to be the office manager. She has helped implement many software packages and systems that have given Brian & Jesse a lot more data than they had in the past and have given them more time to focus on running the business. In her free time, Suzanne enjoys hiking with the Colorado Mountain Club, running, gardening, traveling, reading and doing jigsaw puzzles. She did a 5000 piece puzzle soon after she retired and the world was in the midst of the Covid pandemic! She is maintaining a strain of heirloom tomatoes that have been in her family for several generations. Suzanne also enjoys spending time with her boyfriend, Jesse (yes, she got the "one-time, not available to anyone else" Metrix painting bonus) and his dog, Murphy.